Athletic Mouthguards – Houston, TX
Protect Your Teeth & Play Your Best
One of the most common sources of injuries to the teeth and mouth comes from playing sports. An easy way to protect the teeth is with a mouthguard, and one should be worn whether you play a contact sport or not. If you or your children play sports, you may be at risk of smile damage with protection using athletic mouthguards from our Houston, TX dentist.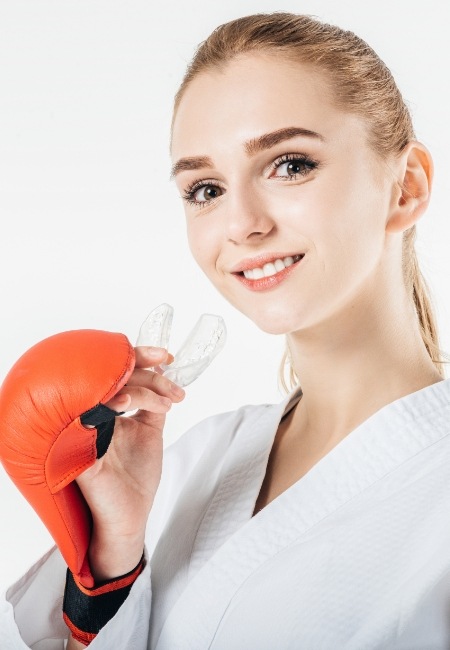 Why Choose Sunrise Dental Center for Athletic Mouthguards?
Custom-Fitted for Optimal Protection
Comfortable to Run & Jump With
We Accept Dental Insurance
Benefits of Athletic Mouthguards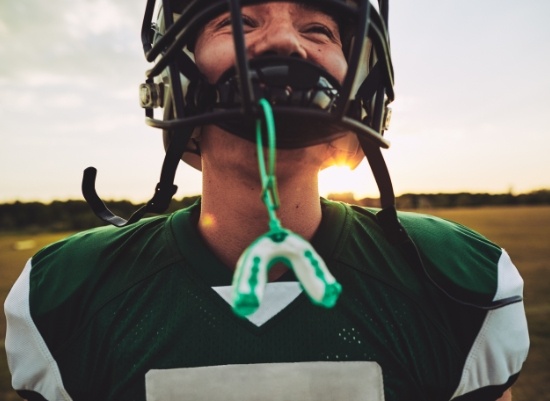 A mouthguard is specifically for protecting the teeth, gums, cheeks, tongue, and lips from injuries. It helps provide a barrier so that any impact is lessened and distributed over a wider area. Also, mouthguards have been shown to decrease the risk of an athlete getting a concussion.
While you can always buy a mouthguard off the shelf at a store, these are typically made in only one size, and may not properly fit. An ill-fitting mouthguard can make it harder for an athlete to breathe, speak, and can even put their teeth in a position where they are more likely to become injured.
The best approach is to have a mouthguard custom-made so that it fits your particular dental structure. This will enable you to wear it comfortably and allow it to protect your teeth in the best way possible. At Sunrise Dental Center, we can provide this kind of mouthguard for you easily. We will take an impression of your teeth and use it to make a mouthguard out of hard plastic. With the right mouthguard, most athletes don't even notice they are wearing it while they are playing. If you're interested in getting a customized mouthguard so that you have one less thing to worry about during your next game or match, please give Sunrise Dental Center a call today.