Traditional Dental Crowns & Bridges – Houston, TX
Customized Protection & Restoration of Teeth
Normal wear and tear can take a real toll on your smile. Decades of chewing, biting and speaking make our teeth far more susceptible to serious, potentially painful issues, like decay, cracks, discoloration and breakage to name a few. When one or more of these happen to you, a dental crown or bridge may be necessary to restore your tooth to its normal form and function. Your dentist at Sunrise Dental Center is highly experienced in repairing teeth with both traditional dental crowns and dental bridges in Houston, TX. Keep reading to learn how you can regain the health of your smile with restorative care.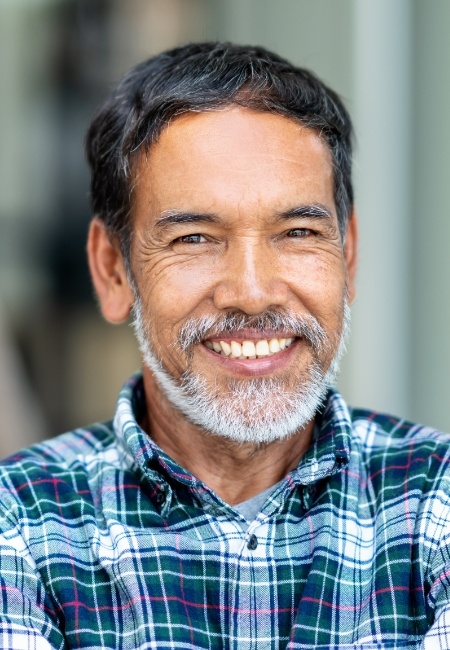 Why Choose Sunrise Dental Center for Traditional Dental Crowns & Bridges?
Start-to-Finish Dental Implant Treatment
We Accept
Dental
Insurance
High-Quality
Dental Materials
Used
What are Dental Crowns?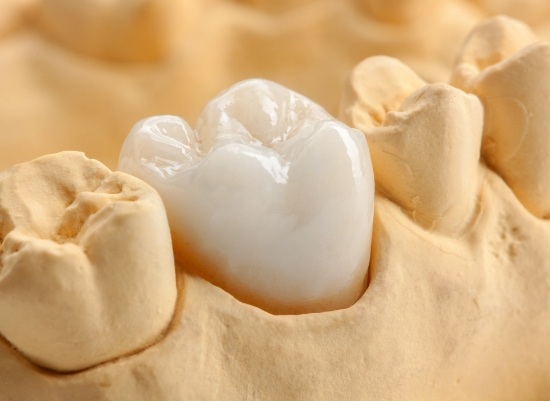 Dental crowns are placed directly over the damaged tooth to fully restore its form and function. Crowns can be made from a number of materials, including porcelain, porcelain fused to metal or a full gold crown. Because it looks, acts, and feels just like your natural tooth, a porcelain finished crown is best. Porcelain is highly customizable, meaning it will blend flawlessly with the rest of your smile.
The Process of Getting a Dental Crown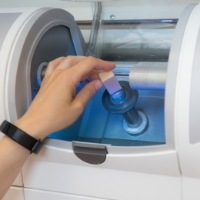 To fit you with your dental crown, you'll need to plan on having two or three appointments at Sunrise Dental Center. During the first visit, your Houston dentist will make room for the new crown by reshaping your tooth enamel. Once the tooth has been reshaped, a mold will be taken of that tooth and the surrounding teeth. This mold will be sent to a dental lab where your new crown will be expertly crafted.
What are Dental Bridges?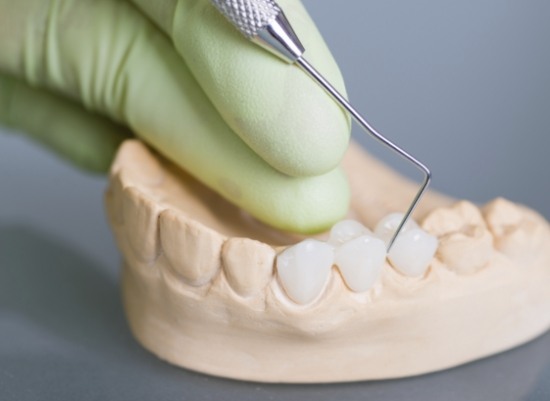 When one or several of your teeth goes missing, a dental bridge can restore your ability to eat, speak and smile with confidence once again.
A dental bridge is a device made of prosthetic teeth anchored in place by two dental crowns. The crowns are placed on the teeth surrounding the gap left by the missing teeth, creating an actual bridge with the replacement teeth that fit in between.
The Process of Getting a Dental Bridge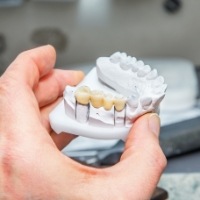 To fit your smile with a new dental bridge, you'll undergo the same procedure as we've detailed for dental crowns -- but with a bridge, you'll be regaining your lost tooth at the same time. Plan for the total treatment time for your dental bridge to take two to three appointments and a couple of weeks to complete.
Once your dental bridge is complete, you'll enjoy renewed stability and a rejuvenated smile. Dental bridges are a wonderful tooth replacement option because they prevent the surrounding teeth from drifting out of place -- a big problem after tooth loss.
Call Us Today!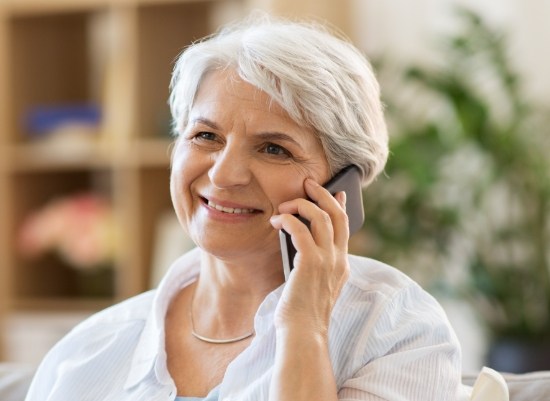 Would you like to experience renewed form and function in your smile with excellent restorative dentistry? Don't hesitate to contact Sunrise Dental Center if so! We can help you achieve your best smile with crowns, bridges and more.