Galileos 3D Cone Beam Scanner – Houston, TX
Precise Treatment & Surgical Planning
At Sunrise Dental Center, we constantly work to stay on the cutting-edge of modern dentistry so we can offer our patients the highest level of treatment possible. That is why we use the Galileos 3D Cone Beam Scanner from Sirona.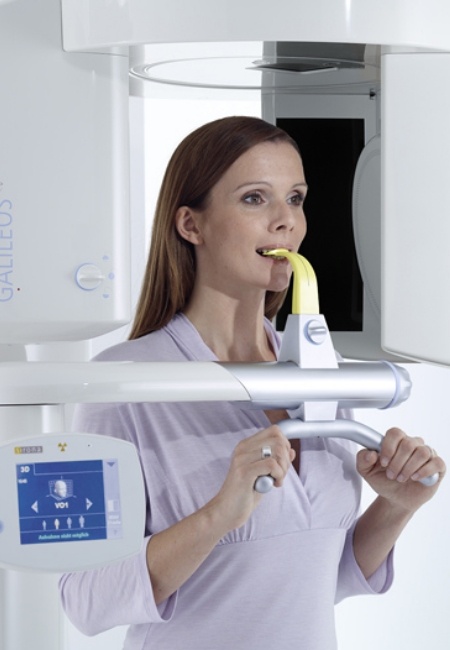 How Does the Cone Beam Scanner Work?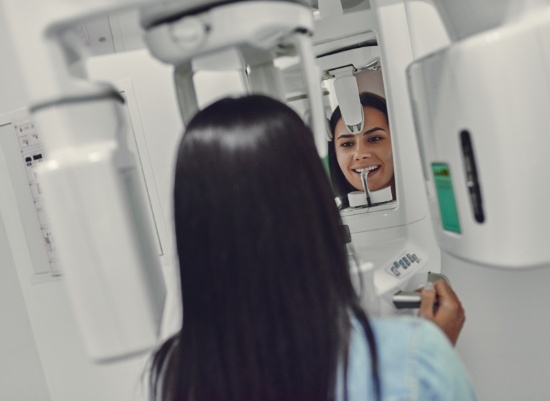 It is able to create a high-resolution 3D image of your entire mouth in only 14 seconds. This will enable your doctors to come up with a diagnosis and treatment plan faster than before, saving you time both before and after your procedure. This image reveals details other X-ray methods cannot, helping your doctor be better informed so they can provide you exactly what you need.
The Galileos Scanner is also extremely safe, emitting the lowest level of radiation possible. We know our patients are becoming more sensitive to this, and we empathize because we are exposed to this radiation every day! It is able to provide top-quality diagnostic treatment while keeping your safety a high-priority, giving you the best technology has to offer.
The images created by the Galileos Scanner can be used to plan a wide variety of treatments, and help your doctor design them just for you. This will help them ensure the success of any procedure you are getting, and reduce your recovery time. It can even be used to help you beyond your teeth, as its images can also reveal sinus issues and help diagnose sleep apnea.
We invite you to take a look at our cone beam scanner during your next appointment, even if we aren't using it. It is all part of our continuing mission to help more people in a better, faster way.