Restorative Dentistry – Houston, TX
Strengthening & Protecting Your Smile
Even patients who practice diligent oral hygiene and attend regular checkups may still fall victim to dental damage. This damage could be as simple as a small cavity or as severe as a tooth that's been knocked out. Whatever the case is, our dedicated doctors and staff members at Sunrise Dental Center are here to help. We offer a wide variety of restorative services, all designed to remove decay, rebuild lost tooth structure, and leave you with a smile that both feels and looks better than ever before. Contact our dental office today if you have any questions or you're ready to schedule your first appointment for restorative dentistry in Houston, TX!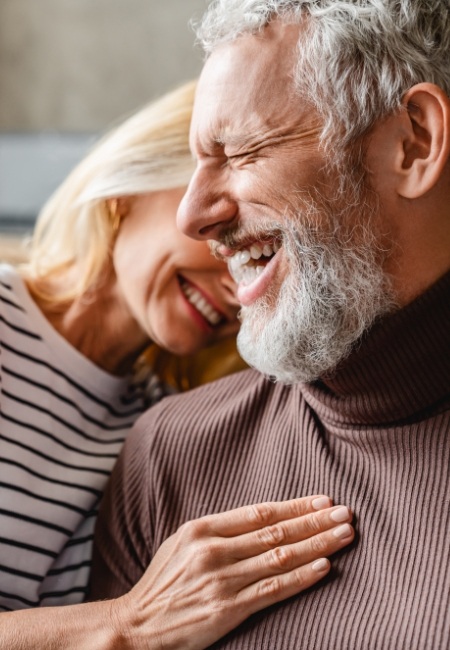 Why Choose Sunrise Dental Center for Restorative Dentistry?
High-Quality Dental Materials Used
Serving Houston Since 1986
Locally Owned & Operated Dental Office
Tooth-Colored Fillings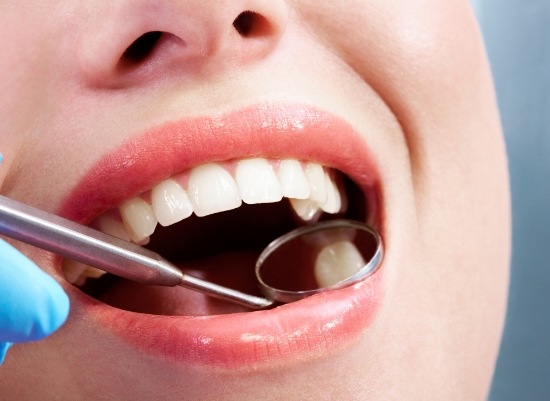 While traditional amalgam fillings are effective enough in treating cavities, many patients don't appreciate their noticeable silver appearance. Our team is happy to offer tooth-colored fillings that come with valuable health and cosmetic benefits.
Made of composite resin material, these fillings are not only aesthetically advantageous, but they are also strong and durable. Traditional amalgam fillings merely rest within the cleaned section of the tooth. A tooth-colored filling, on the other hand, actually bonds with the remaining tooth structure. Your rebuilt tooth will look natural and hold up to the pressure of biting and chewing for many years.
Dental Crowns & Bridges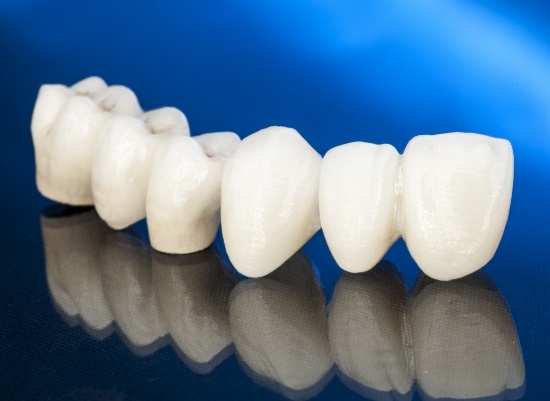 If you have teeth that are damaged, decayed, or even completely missing, crown and bridge treatment can restore and protect existing and absent teeth. They can be custom-crafted from natural-looking, durable materials like ceramic to resemble your home-grown teeth that they'll be located next to. That way, onlookers won't be able to tell your restored teeth from your natural ones.
Learn More About Dental Crowns & Bridges
Inlays & Onlays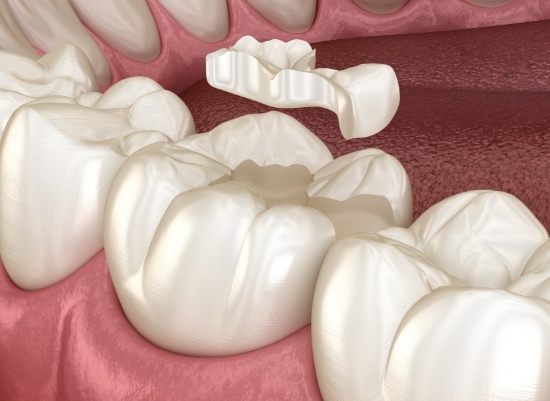 A more conservative treatment that we may suggest for teeth that have too much damage to be restored with a filling but not enough to justify altering the structure and placing a complete crown, we also offer inlays and onlays. These allow us to preserve more of your natural tooth enamel while still protecting and strengthening the tooth. To learn more about these restorations, click on the link below.