L-PRF Therapy – Houston, TX
Enhance the Healing Process
If you have a wound, your body produces a clot to stop the bleeding. Eventually, a scab forms to allow new skin to be regenerated. L-PRF acts as a bioactive band-aid to enhance the healing and recovery process from oral procedures. When applied to surgical sites, it releases your body's natural proteins to enhance a network of cells to promote the recovery process. Your dentist in Houston embraces the latest innovations in dentistry to provide superior care for patients. We use L-PRF therapy to facilitate your body's natural healing properties for more successful results.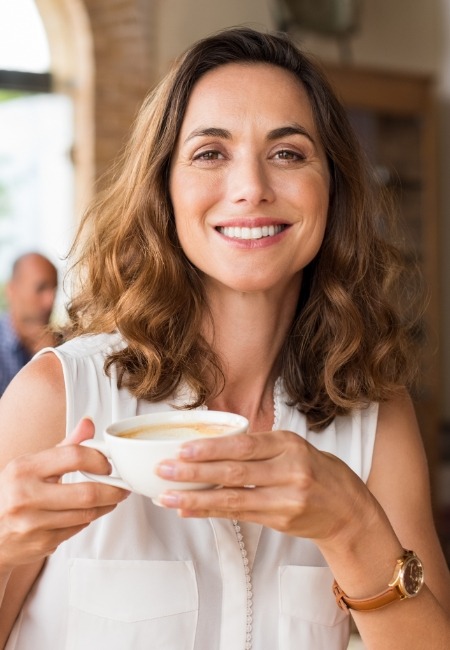 What is L-PRF?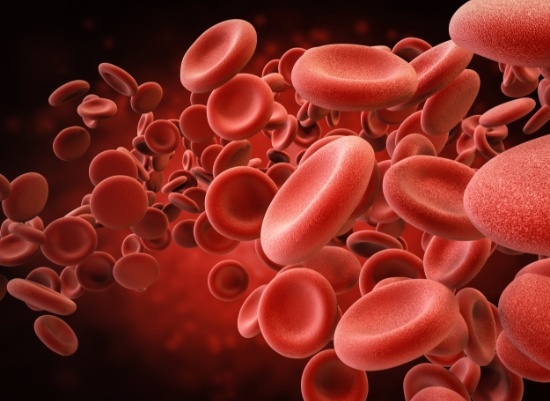 L-PRF (Leukocyte – Platelet Rich Fibrin) uses your white blood cells to aid your body's immune response to aid the healing process. Platelets attract healing cells to create blood clots to stimulate the body's growth factors to naturally regenerate tissues. When used during oral surgeries, it has shown to promote the healing process and reduce complications for an overall more successful outcome.
If tooth loss or damage to the jawbone has created certain challenges during an oral surgery or dental implant placement, L-PRF can help stabilize the area through proper healing. This can simplify difficult situations using your own blood. Unlike other treatments, L-PRF doesn't contain any artificial additives. As a result, you'll enjoy an improved healing response with a significantly reduced recovery time.
How Does L-PRF Work?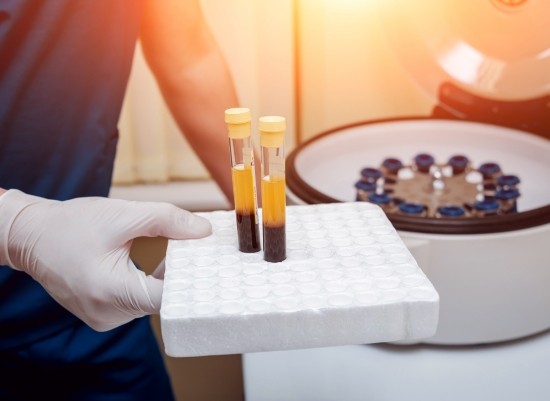 A small sample of your blood is taken prior to your procedure, allowing it to be processed in a laboratory using the IntraSpin System. This is a specific three-step protocol to draw and configure your blood to create a blood clot. The system removes the fibrin clot, which is extracted from the tube and inserted into a special device to compress the clot to a specific thickness.
Platelet Fibrin Therapy uses the L-PRF clot to promote the healing process. This provides a painless solution to boost your body's natural healing abilities. When the clot is applied to the wound, it releases concentrated proteins to form a network of cells that work with one another to generate new cells and tissues.
The high concentration of platelets and leukocytes within the clot release growth factors for as long as 14 days after it has been placed. This gives your body extra help and time to heal when repairing itself. Since the treatment uses your own blood, there aren't any additives, which reduces the risk of an allergy or side effects. You'll be using your body's own unique healing properties at the extraction or surgical site.
How Can L-PRF Help Me?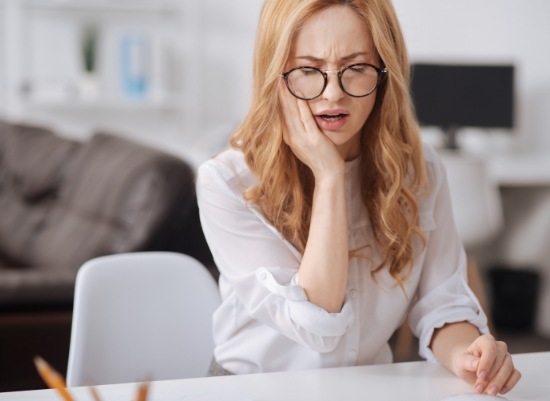 Because of its success, L-PRF is now being used in a variety of dental applications, including oral maxillofacial surgical treatments like:
Dental implants
Bone defects
Extraction sockets
Sine and dental ridge augmentation
Palatal defects
Maxillary bone atrophy
Experience the Difference!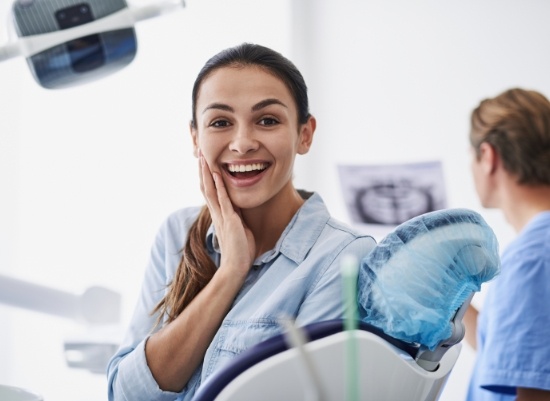 You deserve to benefit from the best when it comes to your dental care. Sunrise Dental Center provides the personalized and comfortable services you need using the latest advancements in dentistry. Contact our dental office today to enjoy a higher standard of care.