Ridge Augmentation – Houston, TX
Restoring Your Facial Appearance
Have you just had a tooth extracted? To prevent your facial structure from appearing concave, we can perform what's known as a ridge augmentation, where we rebuild the natural contour of the gums and jaw that could have been lost as the empty socket healed. Not only will this help your facial structure appear more youthful, but ridge augmentation from our Houston, TX dentist is sometimes a recommended procedure for those looking to get perfectly-fitted dentures or have dental implants placed.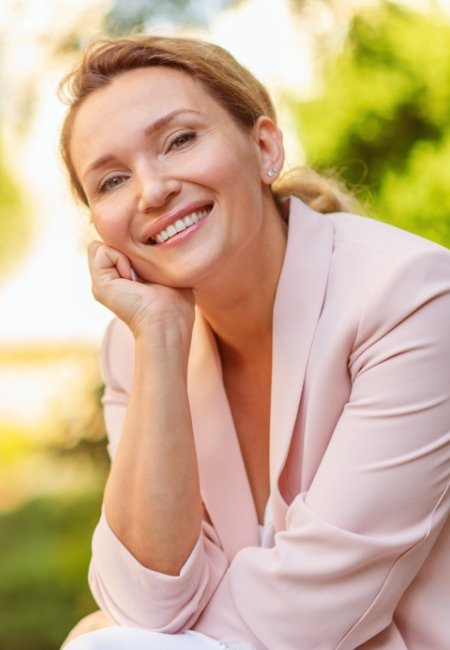 Why Choose Sunrise Dental Center for Ridge Augmentation?
Start-to-Finish Dental Implants
Advanced Implant Procedures Offered
We Accept Dental Insurance
What is Ridge Augmentation?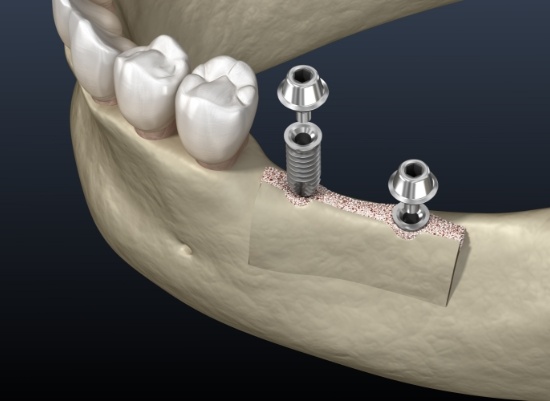 After you have lost a tooth or have had it extracted, it is common for the newly exposed jawbone to atrophy and recede. This can cause your face to have a sunken appearance, and significantly affect your jaw function. If you want to restore this missing tooth with either dental implants or dentures, this lost bone structure needs to be replaced first so that the prosthetics can have the proper support.
In order to do this, we will use a procedure known as a ridge augmentation. Your dentist in Houston will start by exposing the area of your jaw that has receded, and will fill it in using a bone-like substance. This will give your jaw the proper thickness to support your replacement teeth. The procedure on its own can greatly improve your mouth and jaw's appearance, and help your restoration have a much higher chance for success.