Sedation Dentistry – Houston, TX
Feel Comfortable in the Treatment Chair
We see countless adult patients who experience fear, anxiety, and nervousness upon entering a dental office. Our goal is to quell those uncomfortable emotional responses by providing patients a safe, warm, and friendly place for treatment. We also offer sedation dentistry in Houston for patients who experience more moderate to severe dental anxiety. To learn if you'd be a good candidate for sedation dentistry in Houston, TX, please call our dental office!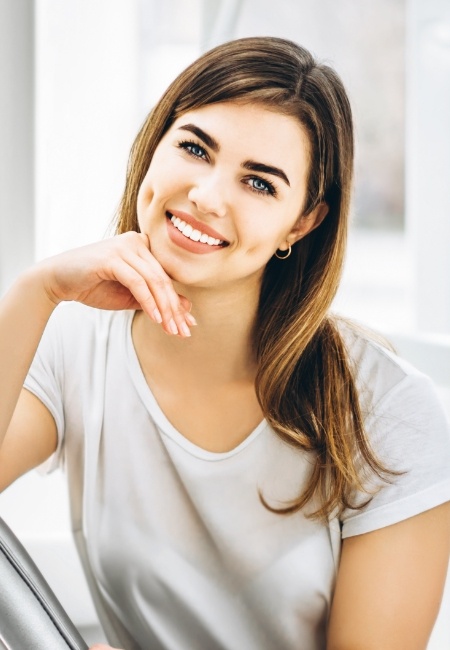 Why Choose Sunrise Dental Center for Sedation Dentistry?
Fast-Acting Nitrous Oxide Sedation
Friendly
Dental Team
Highly Skilled Team of Dentists
Nitrous Oxide Sedation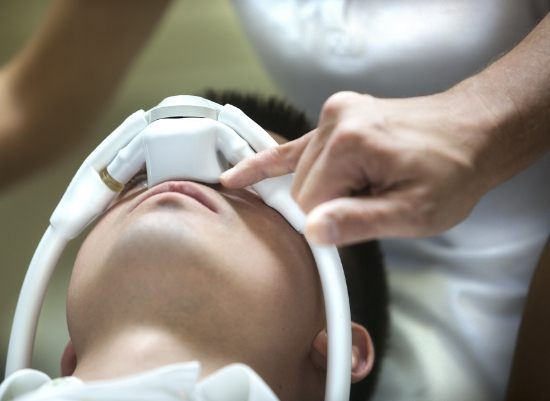 For patients who experience mild dental anxiety, nitrous oxide sedation is a great way to overcome the fear associated with the dentist's office. Safe and effective for both children and adults, nitrous oxide in Houston creates a calming effect that keeps patients awake but undeterred by their surroundings. Instead of feeling nervous about treatment, nitrous oxide allows for a relaxing experience that ensures patients receive the dental care they need without fear or worry.
Who Is A Good Candidate for Nitrous Oxide?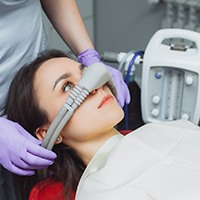 Nitrous oxide is usually safe for all patients; however, a thorough consultation is necessary for anyone looking to minimize their dental anxiety with the help of sedation. It is important that our sedation dentist in Houston review a person's oral and overall health history as well as any medications they may be currently taking.
Patients who are pregnant or experiencing respiratory illness will be advised to wait for treatment.
Those who suffer or experience any of the following issues, however, may be deemed good candidates for nitrous oxide:
Sensitive gag reflex
Difficulty getting numb
Mild or moderate dental anxiety
Traumatic dental experience at another dentist's office
Difficulty remaining comfortable in the dentist's chair
Tooth sensitivity
Fear of needles
How Does Nitrous Oxide Work?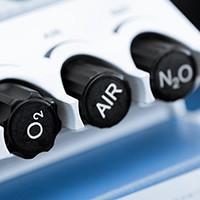 As soon as a person sits down in the treatment chair and gets comfortable, we'll place a small mask onto the nose that will allow the individual to breathe in a colorless, odorless gas. Within less than a minute, they will feel the effects of the nitrous oxide kick in. As soon as the full effects take place and they feel at ease, we'll begin the treatment. As soon as the procedure is complete, we'll remove the mask, and the effects will quickly wear off, allowing the person to go on with their day as they normally would.
Aftercare for Nitrous Oxide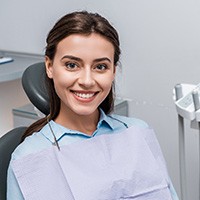 After receiving nitrous oxide, patients can expect to resume normal activity. This is what makes this type of sedation so beneficial. Not only is it mild and easy to administer, but it poses no serious risk for most people. As soon as the gas is turned off and the mask is removed, patients will immediately notice that the effects begin to wear off. After breathing in a bit of regular oxygen, they should start to feel like their normal selves. In no time at all, individuals can leave their appointments and return to work, school, or home to go on with their day.
Oral Conscious Dental Sedation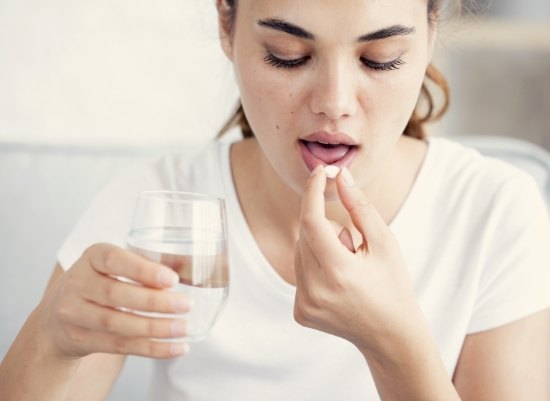 Oral conscious sedation is a great option for patients with mild to moderate dental anxiety. We'll prescribe you a single pill to take about an hour before you get to our dental office. That way, by the time you arrive, you'll already feel more relaxed than you usually would. Because the effects begin before you arrive and won't wear off until hours after your appointment, you'll need to plan for a trusted friend or family member to drop you off and pick you up from your visit.