Dental Team – Houston, TX
Meet Our
Friendly Team
Many of our team members have been with us for a decade or longer, and they're truly connected to their patients and community. Most of our team members also fluently speak Spanish, allowing our practice to provide comfortable care for our Spanish-speaking patients. You can learn more about some of the friendly faces that you'll see around our office by reading below!
Mary, Welcome & Personalized Care Relations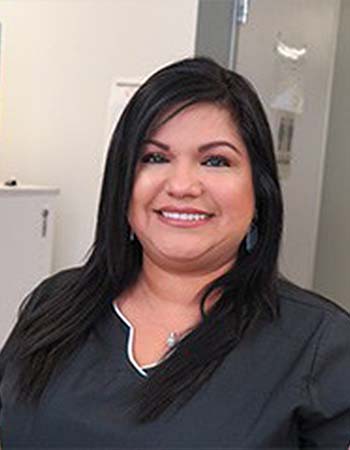 Mary has been with Sunrise Dental Center ever since it was founded 30 years ago! Mary propagates and practices our Motto and Purpose: "At Sunrise Dental Center, we are all about our patients. Our parents' Wants and Needs are our top priority. In Personalized and Comfortable ways Sunrise Dental will strive to provide our patients the best experience they ever had!" Please let Mary know if there are areas that need improvement. She also loves to hear your compliments. Outside of the office, Mary loves gardening, spending time with her family, going to antique shops, and browsing on Pinterest.
Norma, Welcome & Personalized Care Relations– R.D.A.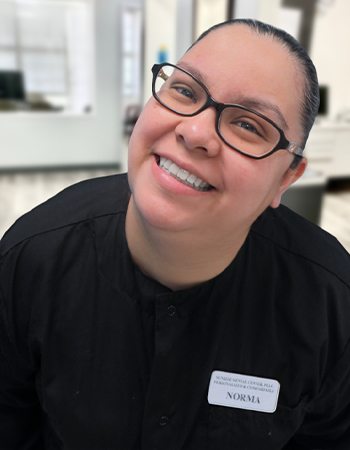 Raised in Houston, Norma has been with us for many many years. She previously studied at the University of Houston and has a degree in theological studies. As a crucial member of our front desk team, she helps us care for patients and handles insurance verification and treatment planning. Her favorite parts of her job include helping patients stay informed on dental office procedures and working with them on arranging a payment schedule that works best for them. When Norma isn't in the office, she loves spending time with her family and her church family.
Elizabeth, Appointment Coordinator & Patient Care, RDA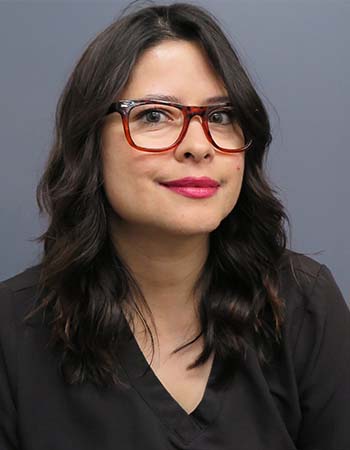 Elizabeth is from Monterrey, the capital of Nuevo León and the third-largest city in Mexico. She's a veteran member of our team and serves as the hub of the practice. She loves having the opportunity to help patients create healthier, more beautiful smiles. Elizabeth is one of the friendliest people you will meet and works hard to create a wonderful overall experience for each patient when they come into the office. Outside of the office, Elizabeth loves to read, ride her bike, and take photos. She is also really interested in the night sky and can be found watching the stars, eclipses, and meteor events.
Kathryn, Dental Hygienist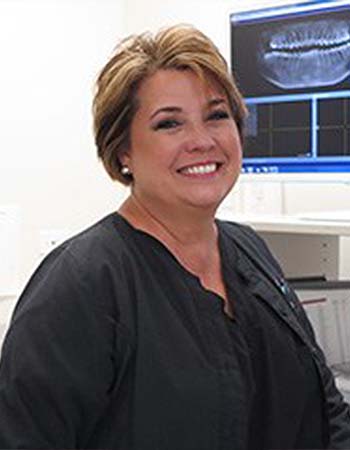 Kathryn has been in dentistry since 1984, Kathryn has a passion to make a patient's dental experience very pleasant and provide overall knowledge in regard to oral care.
Vanessa, Hygiene Coordinator / Registered Dental Assistant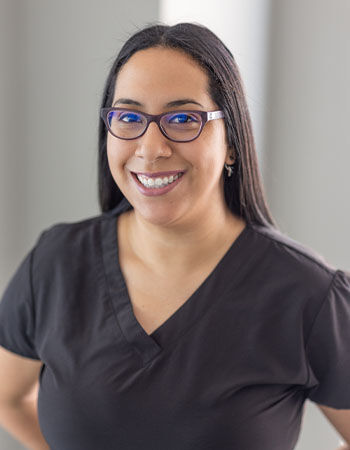 As a hygiene coordinator and registered dental assistant Vanessa is a hardworking member of our team and has a degree in Business Management Engineering and Logistics. The aspects of her job that she enjoys most include helping Dr. Ahn maintain a high level of productivity/efficiency and working as a team to achieve continuous improvement within the office. Ultimately, Vanessa strives to help every patient feel as comfortable as possible while making sure they receive the best service for their dental needs. Outside of the office, Vanessa loves spending time with her family and working out.
Karla, Registered Dental Assistant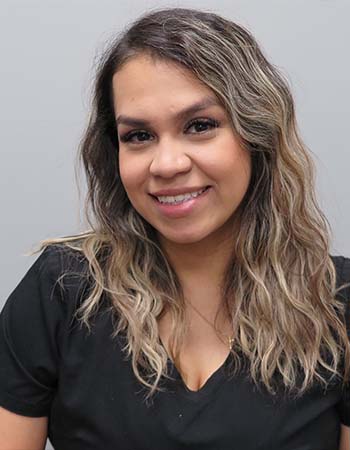 Karla is a valuable member of our team. As a Dental Assistant, Karla enjoys being able to share her passion for oral health with patients and educating them on how to maintain good oral hygiene. Additionally, she loves getting to meet so many new people and learning about their various lifestyles and walks of life. In Karla's free time, she enjoys spending time with her family and playing softball.
Maira, Dental Assistant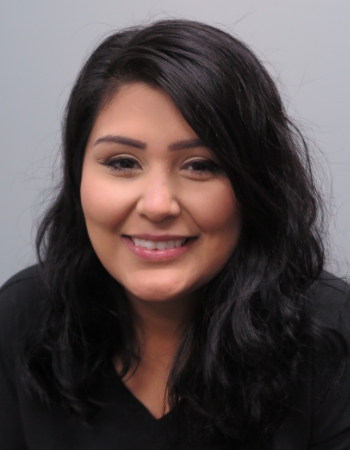 Maira is from our very own Houston, TX. As a key part of our practice. Maira loves working at Sunrise Dental because the friendly and intelligent dentists, as well as the awesome staff, make everyday fun. She finds the most satisfaction in helping patients look and feel amazing about themselves and their smiles. Outside of the office, Maira's interests include makeup and fitness.
Lizette, Registered Dental Assistant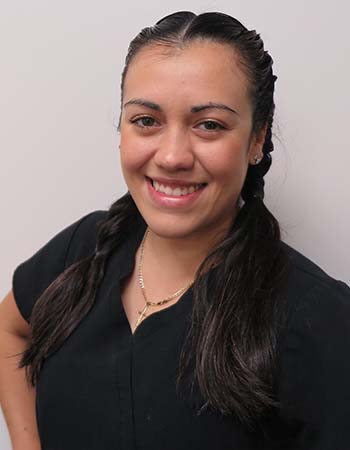 Lizette is from Brazoria County and studied at Alvin Community College. She is an integral member of the team because she is collaborative, always willing to learn something new, and always has a smile on her face! Lizette loves being able to help care for patients and help with whatever is ailing them. As a former patient of the practice, Lizette is now a resident expert in Platelet Rich Fibrin. When she isn't at the office, she enjoys playing volleyball and basketball (she's a huge Rocket's fan!), working out, and being outdoors.
Marixa, Dental Assistant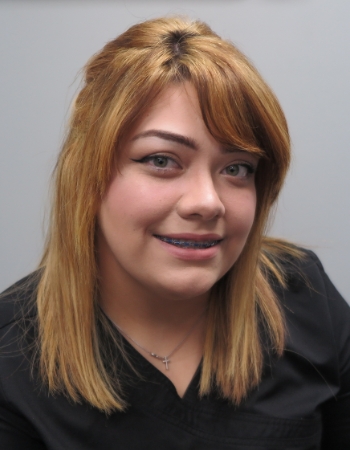 Marixa is a valuable member of our team here at Sunrise Dental. As a Dental Assistant, she enjoys being able to help patients feel better and aid in the improvement of their overall oral hygiene. Marixa is a great asset to our team because she is always willing to learn and will look for a solution to any problem without giving up. Outside of the dental office, she enjoys fishing, cooking, and baking with her son.
Nicole, Dental Assistant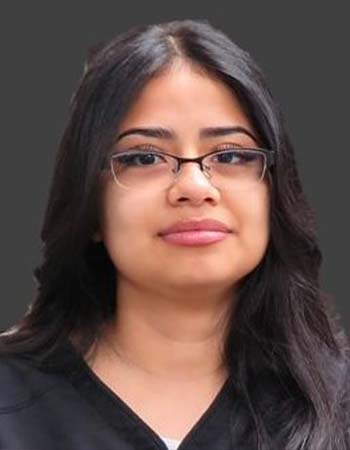 A Houston native, Nicole fits right in with our talented team because of her passion for giving patients beautiful smiles! She also loves the experience of being able to meet new people every single day and learn about their unique backgrounds. Additionally, Nicole is a skilled craftsperson when it comes to designing one-day crowns. When she isn't busy caring for teeth, one of her favorite hobbies is taking her Pitbull out for walks at various parks so that they can explore nature together.
Bibian, Dental Assistant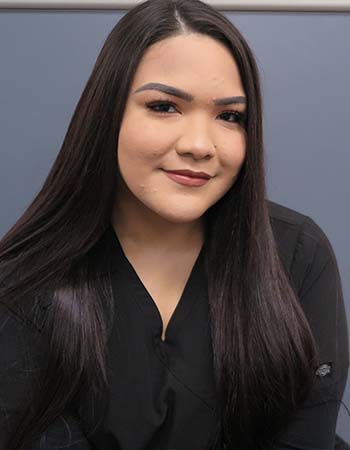 Bibian does an amazing job of keeping each appointment comfortable and efficient for the patient. Born and raised in Houston, she really enjoys interacting with patients, helping them receive the treatments they need and desire, and working alongside such a great team that goes above and beyond every day. Bibian is also skilled at designing one-day crowns, which helps reduce appointments for patients! In her spare time, she likes to spend time with her mother, her younger brother, and her baby sister. She also enjoys working out and cooking with her mom.
Ana, Registered Dental Assistant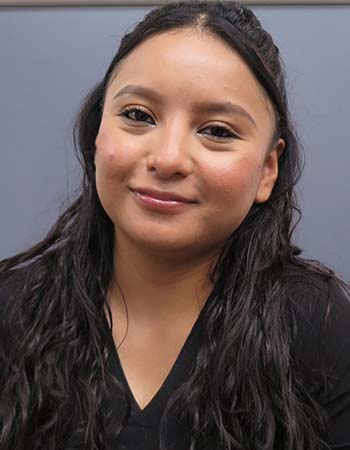 A Texas native, Ana has thoroughly enjoyed working alongside talented, professional dentists and seeing patients walk out with a happy, healthy smile. When asked her favorite thing about her job, she says that it is helping people in her treatment chair on their journey to better oral health and listening to stories about their lives! One of the ways she does this is by designing one-day crowns for patients' convenience. Outside the office, she loves spending time with family, cooking, and listening to music.
Chesly, Dental Assistant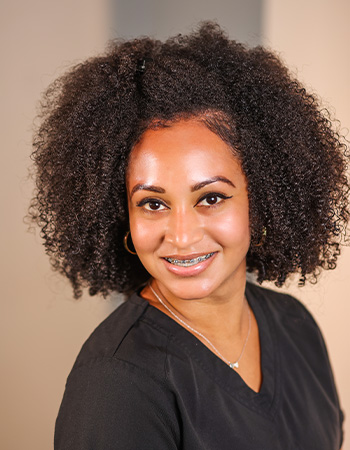 Chesly's incredible work ethic and passion for her craft make her a perfect fit at the practice. She truly enjoys being a part of a strong team that is united behind their mission to improve each patient's oral health and smile! Chesly is a positive presence at the practice – always positive, singing, and easy to talk to. In her free time, she enjoys working out, eating, and spending time with her family.