September 15, 2019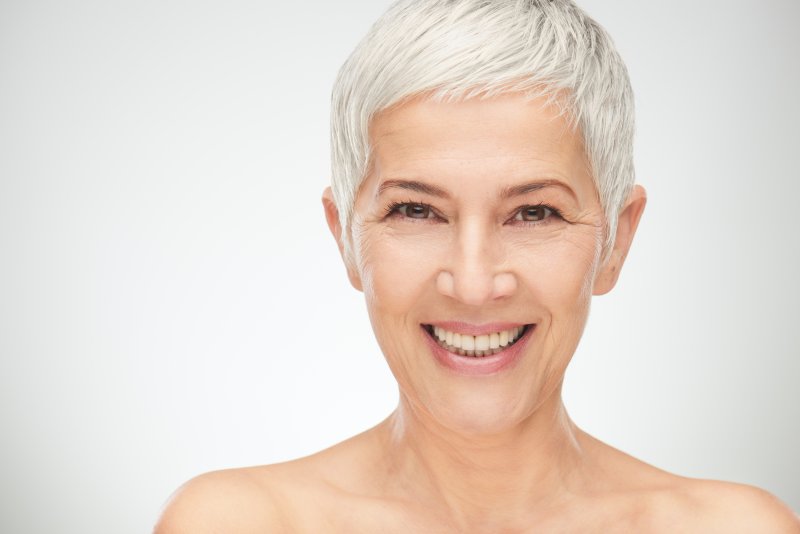 More and more people are realizing that ignoring missing teeth isn't a good idea. That's because it can lead to the surrounding teeth shifting, which can contribute to accelerated bacteria accumulation. Another problem that can arise is jawbone degeneration, a serious issue that can lead to further tooth loss. Thankfully, with the placement of dental implants, patients can now have their oral health, functionality and appearance restored to normal. Although the procedure has a 95% success rate, it's still possible for the implant to fail, a warning sign of which can be a loose fitting. To find out what can be done about this, continue reading!
What Causes a Loose Implant?
When a dental implant becomes loose, it's usually related to at least one of the following problems:
Bone Loss
When a dental implant is placed, for it to be secure, the bone mass that lies beneath the gum line must fuse with the implant through a process called osseointegration. Even after the implant fuses, if the patient practices poor oral hygiene and allows bacteria to accumulate beneath the gums, there can be bone loss. Over time, this can lead to the dental implant becoming unstable.
Peri-Implantitis
A possible outcome of untreated bacteria accumulation is the development of peri-implantitis, which is the inflammation and infection of the gums. When identified and treated early, it can usually be easily managed without the necessity of any complex care. However, if allowed to progress, the condition may require the removal of the dental implant.
Warning Signs of a Loose Implant
Some of the indicators of a loose dental implant are pain, visible bone loss, bleeding when touched or discoloration around the area. If you notice any of these issues, then you should immediately reach out to your dentist. Until you can be seen, it's best to avoid chewing on that side of the mouth.
How a Loose Implant Can be Addressed
Whether you have suffered bone loss or you have an infection, your dentist may recommend the removal of the implant so that your oral health can be restored before moving forward. This can involve a bone graft to build up the treatment site in the case of bone loss, or you may need to undergo treatment to remove bacteria.
Once the restorative care concludes, your dentist can then place a new implant so the healing and recovery process can begin. With proper care, which includes brushing and flossing your teeth at least two times a day, abstaining from consuming an abundance of sugar and maintaining six-month visits with your implant dentist, your new fixture can last up to a lifetime.
So if you're concerned about your failing dental implant, reach out to request a visit today.
About the Author
Dr. Song Ahn is a graduate of the University of Texas School of Dentistry at Houston. Throughout his career, he has remained committed to further expanding his knowledge. Thus, Dr. Ahn has taken hours of continuing education in such areas as dental implant surgery and restoration. He combines his vast knowledge and years of expertise to help patients regain normal lives by replacing their missing teeth at Sunrise Dental, and he can be reached for more information through his website.
Comments Off

on My Dental Implant Feels Loose – What Should I Do About It?
No Comments
No comments yet.
RSS feed for comments on this post.
Sorry, the comment form is closed at this time.