May 14, 2020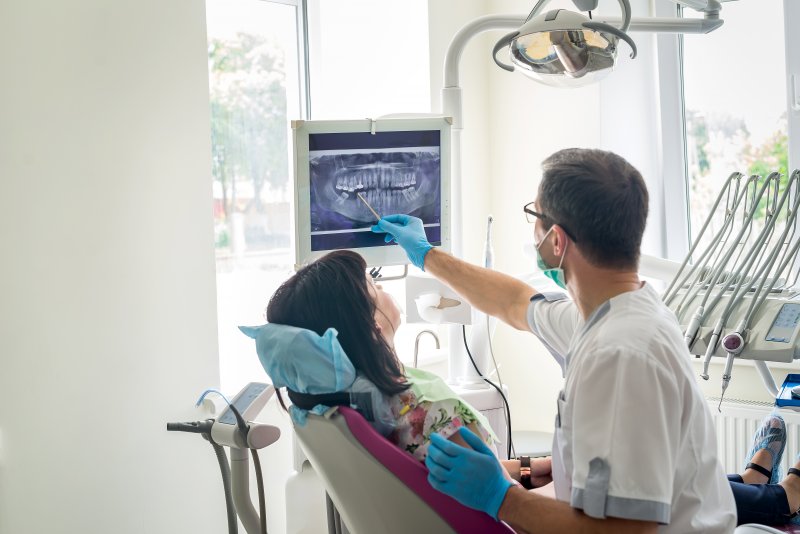 You've been doing your absolute best to stay at home and quarantine during the COVID-19 pandemic. You're considered to be someone who is at risk for the virus and don't want to take any chances. These times are stressful for everyone, but especially for those of the population who are at a higher risk of having severe symptoms from the virus. If you are one of those people and have questions about how best to avoid getting sick, you are far from alone. Your emergency dentist in Greater Heights is here to answer five of the most common questions about being at-risk for COVID-19.     
1.) Who is at the Highest Risk?
Based on what we've seen so far, the people who are at the highest risk from COVID-19 are those above 65 years old, especially if they live in nursing homes. Additionally, people with other health complications such as lung conditions, diabetes, heart disease, and weakened immune systems are at risk of severe illness.
2.) If I Live with Others, How Can I Stay Safe?
If you live in a household with multiple people, you'll want to make sure that each person is following strict social distancing and sanitation guidelines. Everyone should make an effort to stay at home as much as possible and social distance while doing so. When someone does need to go out, they should make sure to stay 6 feet apart from others and to wash their hands thoroughly as soon as they return. You should make sure that all surfaces in your living space are disinfected often.
3.) What If I Need Groceries?
Fortunately, many grocery stores are offering contactless delivery. This is an excellent option that allows you to bypass the grocery store completely while still getting the things you need. Even if they don't offer delivery, stores are offering curbside pickup to help you avoid the crowds.
4.) What If I Have a Medical Question?
Medical professionals of all sorts, from your GP to your emergency dentist, have started making virtual appointments a part of their practice. They will be able to consult with and diagnose you over your phone or computer. They will even be able to give you prescriptions right then and there to help you avoid a trip in. Some things will still require a trip to their office, but digital medicine can be a big help if you are looking to limit your proximity to others.
5.) What Should I Do If I Have Symptoms of the Coronavirus?
The most common symptoms of the virus are fever, coughing, and shortness of breath. If you experience any of these, you should contact your doctor immediately. For any severe or worsening symptoms, call 911.
It's important to make sure that you are doing everything that you can to stay safe. Use the resources available to you to stay home as much as possible. If you live with others, keep your distance and maintain a sterile environment. By taking these simple precautions, you're giving yourself the best shot at staying healthy through the pandemic.
About the Author
Dr. Song Ahn loves helping his patients live their best lives. Since graduating from the University of Texas School of Dentistry at Houston, he has spent decades refining his skills to stay at the forefront of the dental field. He is a Board Certified Diplomate of the American Board of Oral Implantology as well as the International Congress of Oral Implantologists. Patients who come to see him at Sunrise Dental can be sure that they are in good hands. If you're interested in learning more about how you can take steps to avoid COVID-19, call the office at (713) 597-3295 or send his friendly team an email.  
Comments Off

on Staying Safe: 5 Concerns of Patients Who Are At-Risk for COVID-19
No Comments
No comments yet.
RSS feed for comments on this post.
Sorry, the comment form is closed at this time.