January 25, 2021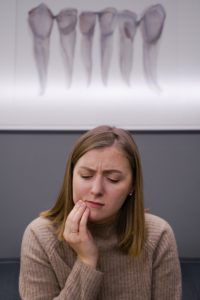 If you're like many people, you probably never expect to need an emergency dentist in Greater Heights; however, it's best to prepare for an unplanned dental appointment. 1 in 6 Americans have a dental emergency annually. If you suddenly need urgent dental attention, time is of the utmost importance. You don't want to waste valuable minutes searching for a dentist which is why it's best to find one before you need one. Here are 6 tips to help you make the right choice in case the unexpected strikes.
1. Look for Nearby Dental Practices
If you or a loved one need immediate dental care, you don't want to drive for an hour to get the necessary services. It's best to look in your area to find a dental location that's close to your home. Ideally, you don't want to drive more than 20 to 30 minutes, especially if you have a knocked-out tooth.
2. Choose a Dentist Who Accepts Your Insurance
You don't want to let the fear of a large bill deter you from getting the care you need. Therefore, research dental offices in the area that accepts your coverage. Although every policy differs, most plans can be used to help offset the cost of certain steps in your treatment plan, like the consultation.
3. Choose Flexible Office Hours
There is never a good time for a dental emergency, but if one occurs outside of regular office hours, it can make a difficult situation even more stressful. Look for a dentist who offers flexible office hours for emergency care, even on the weekends.
4. Review the Services They Provide
Nothing is worse than being referred to another location when needing a certain dental treatment, especially during an emergency. It's best to review the dentist's services to ensure they can provide you with the care you need under one roof.
5. Read Online Reviews
You don't want to have any apprehensions about the services you'll receive adding to the stress of a dental emergency. You can ensure you're confident in the dentist you've chosen by taking the time to read online reviews and testimonials from current patients. You'll learn more about the care you can expect to receive for added peace of mind during a trying situation.
6. Flexible Payment Options
Although your dental insurance can lower the cost of your care, there may still be a remaining balance. Look for a dental practice that accepts a variety of payment methods to ensure you can rehabilitate your smile without breaking the bank.
Prepare for the Unexpected
A dental emergency doesn't need to leave a lasting mark on your smile. Take the time to prepare for an unplanned trip to your dentist.
About Dr. Song Ahn
Dr. Ahn earned his dental degree from the University of Texas School of Dentistry at Houston. He strives to always be there for his patients, even during emergencies. If you have a dental emergency or aren't sure if you need same-day care, contact our office to speak with a member of our team.
Comments Off

on 6 Tips to Choose an Emergency Dentist
No Comments
No comments yet.
RSS feed for comments on this post.
Sorry, the comment form is closed at this time.