March 9, 2019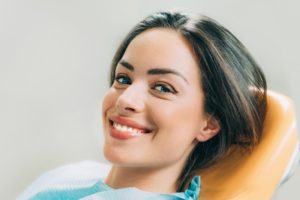 Did you know that dentists alone catch 84% of oral cancers each year? This serious health issue has a high recovery rate if it's detected early on, but the symptoms are hard to notice on your own. That's why at Sunrise Dental, we offer free oral cancer screenings with your dental exams to keep you as healthy as possible. We never want to find cancer, but we rather catch it early on to give you a higher chance of a 100% recovery. Keep reading to learn more about oral cancer screenings in Greater Heights and why they're important.
What are the Symptoms of Oral Cancer?
Because warning signs are hard to detect on your own, we recommend an oral cancer screening once a year to check for any of these symptoms:
Swelling, thickening, rough spots, or lumps
Red or white lesions in your mouth
Numbness in or around your mouth
Pain or tenderness
Unexplained bleeding
Sores that won't heal in or around your mouth
Difficulty chewing or swallowing
Difficulty moving your tongue or jaw
Chronic sore throat
Pain in your ears
While these symptoms may not always be obvious, if you do notice any, contact your dentist in Greater Heights right away to receive an oral cancer screening. We will be able to provide you with the next steps towards regaining your health.
What Happens During an Oral Cancer Screening?
At Sunrise Dental Center, one of our experienced dentists will provide an in-depth visual exam to check for any of the symptoms mentioned above. They will examine your tongue, throat, cheeks, mouth, face, head, neck, and jaw to make sure that they don't find any abnormalities. This check can detect oral cancer and prevent more serious issues by catching it early on, making this quick and easy exam potentially lifesaving.
The other component of your oral cancer screening is a physical exam. This swift and noninvasive screening checks the lymph nodes around your jaw and any other areas for lumps or warning signs that would tip off oral cancer.
We provide this service at our office for free once you have your dental cleaning because it is an integral part of maintaining your oral and overall health. Request an appointment with our office especially if you smoke or use tobacco routinely, have had prolonged exposure to sun, or family history of oral cancer.
About the Practice
At Sunrise Dental Center, we have a team of 3 dentists who each have decades of experience in detecting oral cancers through routine screenings. They take pride in providing quality preventive care to their patients, which is why they offer free screenings with dental exams. For any questions, they can be reached through their website or by phone at (713) 869-9973.
Comments Off

on Enjoy Free Oral Cancer Screenings in Greater Heights with Your Dental Exam
No Comments
No comments yet.
RSS feed for comments on this post.
Sorry, the comment form is closed at this time.